Course Update
Summer is here at Whitetail Golf Resort and so is the time for some perfect rounds out on the course. Be sure to check out the 2022 Keystone State Golf Pass to take advantage of unlimited rounds at both Whitetail Golf Resort AND Carroll Valley Golf Resort at Liberty Mountain! Visit the Pro-Shop during normal operating hours to purchase.
EXCITING NEWS! Our "Short Course" set up is NOW AVAILABLE for play! Be sure to check out the details below and join us for a round.
UPCOMING SPECIALS & EVENTS:

7/2 - 7/4 Independence Weekend Celebration: Book a round for just $55 and receive a special lunch on us! Plus, drink specials and a Firecracker Sale in our Pro-Shop!
7/3 Wag & Pine: Enjoy a guided walk with your pups on the course, followed by Chicken n Waffles, Mimosas, and Bloody Mary specials in the Solstice dining room.
7/22 Hooky Day Tournament: Time gather your group and use those sick days...you won't want to miss this shamble format tournament. Tee times run throughout the day and is open to players and skill levels.
7/31 July Breakfast Tournament: Summer is in FULL SWING and there's no better way to enjoy a beautiful Sunday morning than our breakfast tournaments!
Introducing
We've created special tee boxes to shorten the distance and increase the fun! The shorter tees will enable players to hit their drives into the landing areas and set their approach shot to the greens using the proper club. It is designed for all playing abilities, to include seniors, ladies, beginners, and juniors. It will also assist the lower handicap players that are looking to improve their short game.
How to enjoy the Short Course setup:
Download your special "Short Course" score card below. (Or pick up one in the Pro Shop.)
On par 4's and par 5's, play will begin from the Short Course white markers. Place the ball anywhere within two club length's.
On the Short Course set up, when playing par 3's, play will begin from the traditional red tee markers on the tee box.
But most of all... HAVE FUN!
Welcome to Whitetail Golf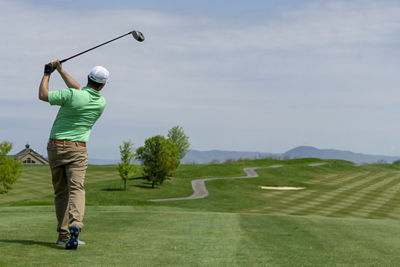 Book a Tee Time
Secure your tee time by booking online.
Book Now
Book a Tee Time , opens in a new window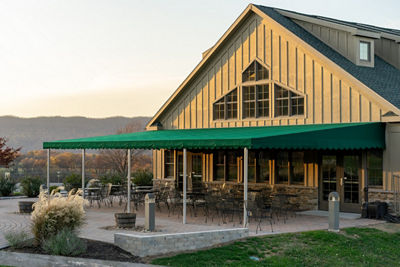 Summer Solstice Restaurant
There is nothing like stopping at the turn for a quick bite to refill before the back nine or after your round. Stop by and grab one of our delicious specialty dogs or sandwiches. Thirsty? We have a wide variety of beers and cocktails available as well!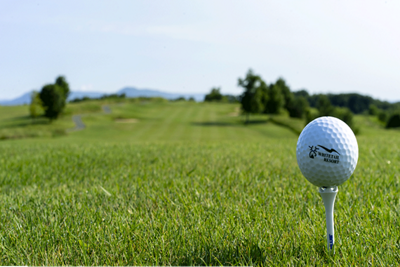 Stay In The Know
Sign up for our newsletter and be the first to know of our deals, specials, and events!
No Homes. No Freeways. No Noise. Experience PRISTINE Golf the way it was meant to be played. Whitetail is a beautiful 18 hole championship course that provides a unique golfing experience. Nestled between Mercersburg PA and Clear Spring MD, Whitetail is an hours drive from the beltways and just 45 minutes from Frederick MD.