Keystone State Golf Pass
Enjoy unlimited play at two of the finest southern Pennsylvania courses with one pass. Access Whitetail Golf Resort and Carroll Valley Golf Course for all of the 2022 season for only $1099 with the NEW Keystone State Golf Season Pass. Carts included!

Please contact our Pro Shop at (717) 328-4169 for additional information and to secure your pass today.

Senior Discount (ages 55+)
Enjoy 10% off your pass! Carts are included. Available for ages 55+ at both Whitetail Golf Resort and Carroll Valley Golf Course. Please call our Pro Shop for more details.
Whitetail Golf Season - March 19th, 2022 through November 30th, 2022
Carroll Valley Golf Season - January 1st, 2022 through December 31st, 2022
Buy Your Season Pass Today
Enjoy unlimited access to both Whitetail Golf Resort and Carroll Valley Golf Course for just $1099.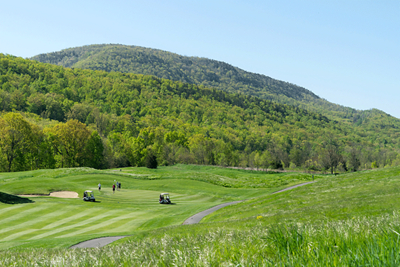 Your Season Pass is Non-Transferable
Additional Pass Information
All purchases are final and non-transferable. No refunds, credits or substitutions of any kind will be issued if you fail to use or take possession of your Annual Season Pass. Season Passes are non-transferable. Transfer, or attempt to transfer will result in revocations of the card without refund and is punishable under Pennsylvania theft of services law.

If Your Season Pass Is Lost Or Stolen

If your pass/card is lost, report the loss immediately to resort management. Your card will be voided and anyone caught using it will be charged with theft of services. A new card will be issued to you for a $25.00 processing fee. Season Pass privileges may be denied, revoked or suspended at any time for any reason deemed appropriate by Whitetail Resort Management.

Cart Rules

Golfers 16 years of age and older with a registered driver's license will be permitted to drive a golf cart. Season Pass holders will be responsible for any damage caused to the golf cart while in their possession.