For the safety of staff and guests, we will not be offering day camps or Farside Adventure Camp for children this summer. Please visit us in future summers when we hope to safely resume our programs.
Get Adventurous This Summer
This day camp for children ages 7-11 offers an opportunity to experience many outdoor activities throughout the day. Campers arrive each morning ready to get outside and expand their horizons. They start the day with a game of kickball or a snack of fruit before heading to their first session. Each camper is placed with a group of peers to experience these adventure-based programs.

From navigating the resort with a compass to paddling kayaks on the reservoir, they are certain to work up an appetite. A healthy lunch is provided at our Tubing Lodge for their mid-day break before resuming activities in the afternoon. After lunch, it's back to the woods for an archery lesson or to build wilderness huts. At the end of the day, campers return to the lodge for a snack and free time with their new friends before heading home.

Drop-off is between 8:00 and 8:15 a.m. with activities beginning at 8:30 a.m. Pickup is 4:00 p.m.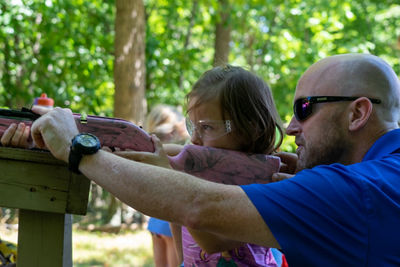 Shooting Sports
Have fun with the sports of archery and air riflery in a fun, relaxed atmosphere while learning safety and techniques to carry throughout your lifetime.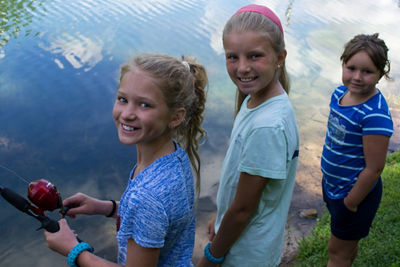 Fishing
Practice the basic skills of fishing and fly casting and even get the chance to hook the big one yourself in our vast reservoir.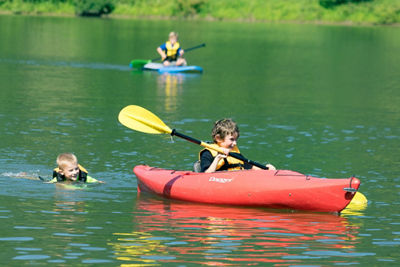 Kayaking/Paddle Boarding
Learn the basic skills, safety, and techniques to control a kayak in this fun class on our large on-site reservoir.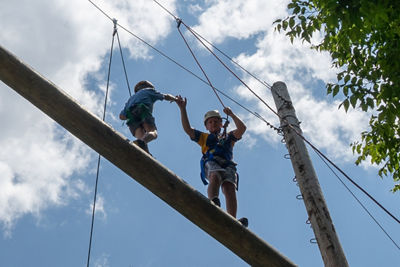 Ropes Course Adventure
Challenge yourself by scaling various course objects at Cedar Ridge Adventures challenge course. Work on team building while enjoying the ropes course, zipline, and other fun activities.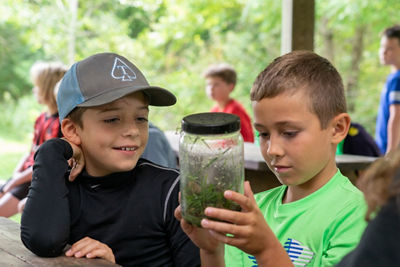 Wilderness Living
Experience the great outdoors as well as learn basic survival skills including plant identification and building of your own outdoor shelter.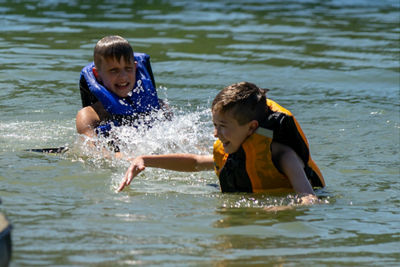 Swimming
Cool off and have a blast after a long hot day with everyone's favorite summer pastime.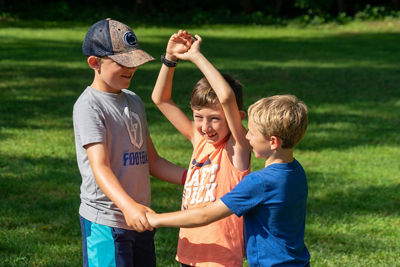 Build Lasting Friendships
Through the course of the week, our camps program fosters new friendships that are known to endure the test of time. Relying on each other, our kids know how to face and overcome the obstacles in their paths.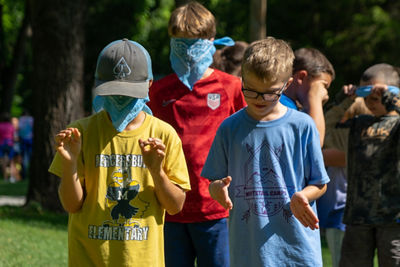 Teambuilding Games
Learning to trust in each other while still having fun is the only way to get through team building exercises.
Optional
Overnight
Thursday night of camp gives the kid's a chance to have a bonfire, roast marshmallows, and test out the shelter they had worked on during the day! The overnight is not required and kid's can be picked up and dropped off at normal times if preferred.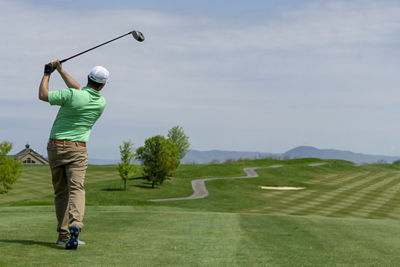 Golf Discounts For Camper Parents
After you drop your kids off at camp, why not spend the day playing a round of golf on our beautiful course? We are offering a special discount for parents of campers during the week your child is in camp. You can play a round for just $35.00. More information will be provided in the Welcome Packet you receive when you register your child for camp.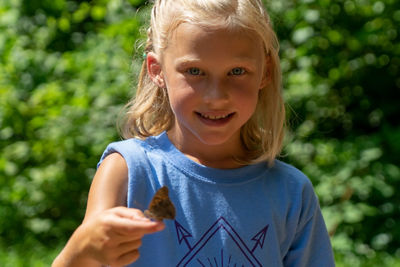 Testimonials
"This IS the camp for active kids!" - Sheila S.

"My boys LOVED attending camp. For a local daycamp, Whitetail offers the best selection of activities for the kids." Janice B.

"The kids look forward to this week every year." Brandon R.

"Great value for the activities the kids participate in." Ron M.