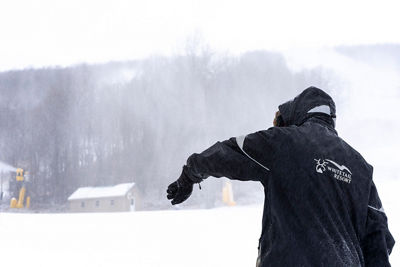 Adjust YOUR skiing/riding to join the flow around you.
Exercise SOUND PERSONAL JUDGMENT at all times, but more so in:
Merge areas and trail intersections
Approaching groups of skiers/riders
Areas where there is a drop-off on a trail
Lift loading and unloading areas
Ski/Snowboard School clinics
Approaching another skier or rider from behind
BE AWARE of skiers or riders of different abilities and adjust to move with their flow.
THINKING ahead about the line you are skiing or riding to make sure the way is clear.
SUPPORT FAMILIES skiing or riding together through your actions.
RESPECT the space a person is trying to learn in.
BE ACCEPTING of people with different styles.
BE COURTEOUS to those around you.